Creditors' Protection Service, Inc. - Serving our client's collection needs with a personal touch since 1963. Over the years, we have strived to collect the highest dollar amount possible for our clients while offering what we feel is the best customer service available.
Many agencies will make the claim that their agency will collect the highest dollar amount possible for your Company. They may even claim to offer the best customer service available. So what makes our claims different from theirs?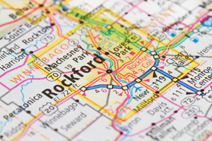 For starters, at CPS, Inc., we do not skim our accounts for the "quick buck." Every account, no matter what size, is given the proper attention to maximize our chances of recovery. Beware of agencies that offer rates that seem too good to be true. Chances are, they will not work as hard on each and every account!

The turnover rate for our customer service representatives is extremely low. This gives us an opportunity to get to know our clients on a personal level, in fact, it's quite possible that the staff member you speak to today regarding your accounts will be the same person you deal with 5 years from now! We value the relationships that we are able to build with our clients over the years.

We believe in continuing education for our employees, as well as our clients. Not only do we closely monitor our staff, but we hold weekly open-forum meetings to discuss changes within our industry, or to inform our staff of special needs of a particular client. Attending seminars and conventions that deal with not only the collection industry, but also issues facing our medical clients helps to ensure that we are doing the best job possible for our clients. On occasion, we have even offered custom-tailored seminars to our clients to help them with debt recovery issues, free of charge!
Simply put, we care about what our clients think about us, and the job that we do for them! The fact that many of our clients have been referred to us from "word-of-mouth" praise stands as testament to our commitment to proving the best service available.